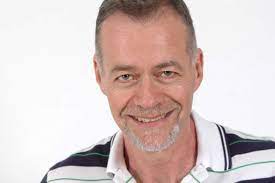 David Fawcett PhD, LCSW is a social worker, clinical sexologist and CSAT who has worked in addictions and mental health for over three decades. Since 2000 he has specialized in treating fused drug use and sexual behavior ("chemsex") and has become a leading authority on achieving both chemsex sobriety and integrating healthy sex and intimacy in recovery.
He is the author of Lust, Men, and Meth: A Gay Man's Guide to Sex and Recovery (Healing Path Press 2015) which explores the intersection of gay men, drug use, and high-risk sexual behavior. The book was named "2016 Best Nonfiction Literature" by POZ magazine. He is also Vice President for Clinical Programming at Seeking Integrity LLC where he, in collaboration with Dr. Rob Weiss, develops and operates treatment programs for sex and porn addiction and chemsex. Seeking Integrity currently operates a program in Los Angeles. David is highly-regarded trainer. In the past year he has presented keynotes at the Finding Freedom (the LGBT addictions conference) and for the California Consortium of Addictions Programs and Professionals. In the past two years he has also presented at NCAD, International Institute for Trauma and Addictions Professionals (IITAP), the San Diego Summit of the Institute on Violence, Abuse and Trauma, the Cape Cod Addictions Symposium, and the West Coast Symposium on Addictive Disorders among many hours.
He is the producer of the podcast "Sex, Love, and Addiction: Healing Conversations for Gay, Bisexual and Transgender Men" and, In 2018, David co-produced the award-winning documentary Crystal City which follows the journeys of several men in recovery from chemsex in New York. He is a regular contributor to TheBody.com and TheBodyPRO.com and he has been published in Huffington Post, Positively Aware, and other journals.